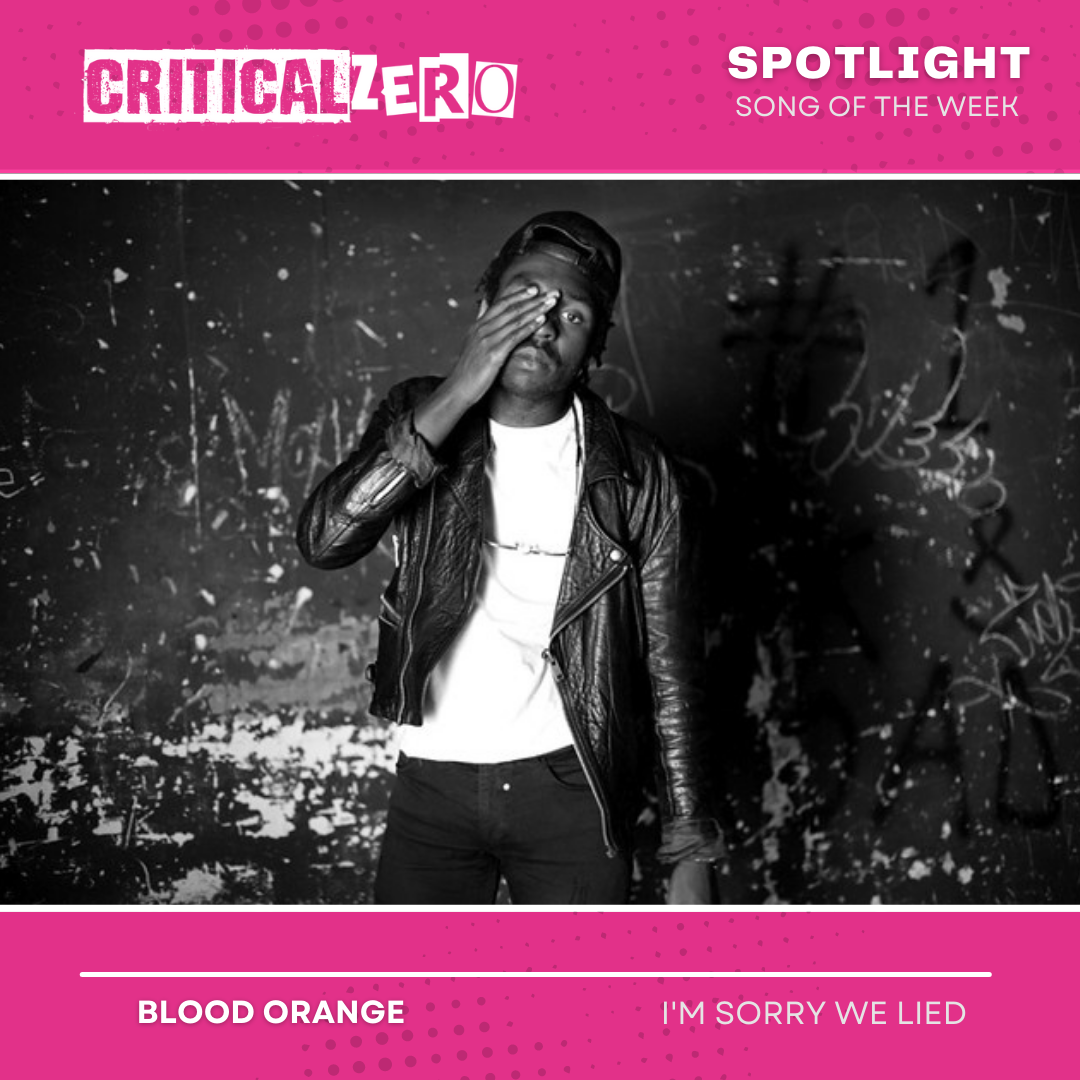 SPOTLIGHT  
" a throwback to the 80s new wave movement
"
Blood Orange was born in Essex and transformed his career in New York City. He also has an unique neurological phenomenon called "synesthesia" giving him the ability to see music in color. It's worth checking out his TED talk on this.
He has made his mark by producing on some of the top acts like Mac Miller, A$AP and Sky Ferreira. His resume is pop.
We are an indie blog so our main focus is promoting undiscovered talent, every once in a while we feel it's important when a bigger artist reaches beyond their normal sound. "I'm Sorry We Lied" is a perfect example of why we should always be open to new experiences in music.
The song has a Punk Rock dance feel, unlike anything we've heard from Blood Orange and a throwback to the 80s new wave movement. The melody of the lead guitar brilliantly sings over top the warm bass which pulls darker elements into the song.