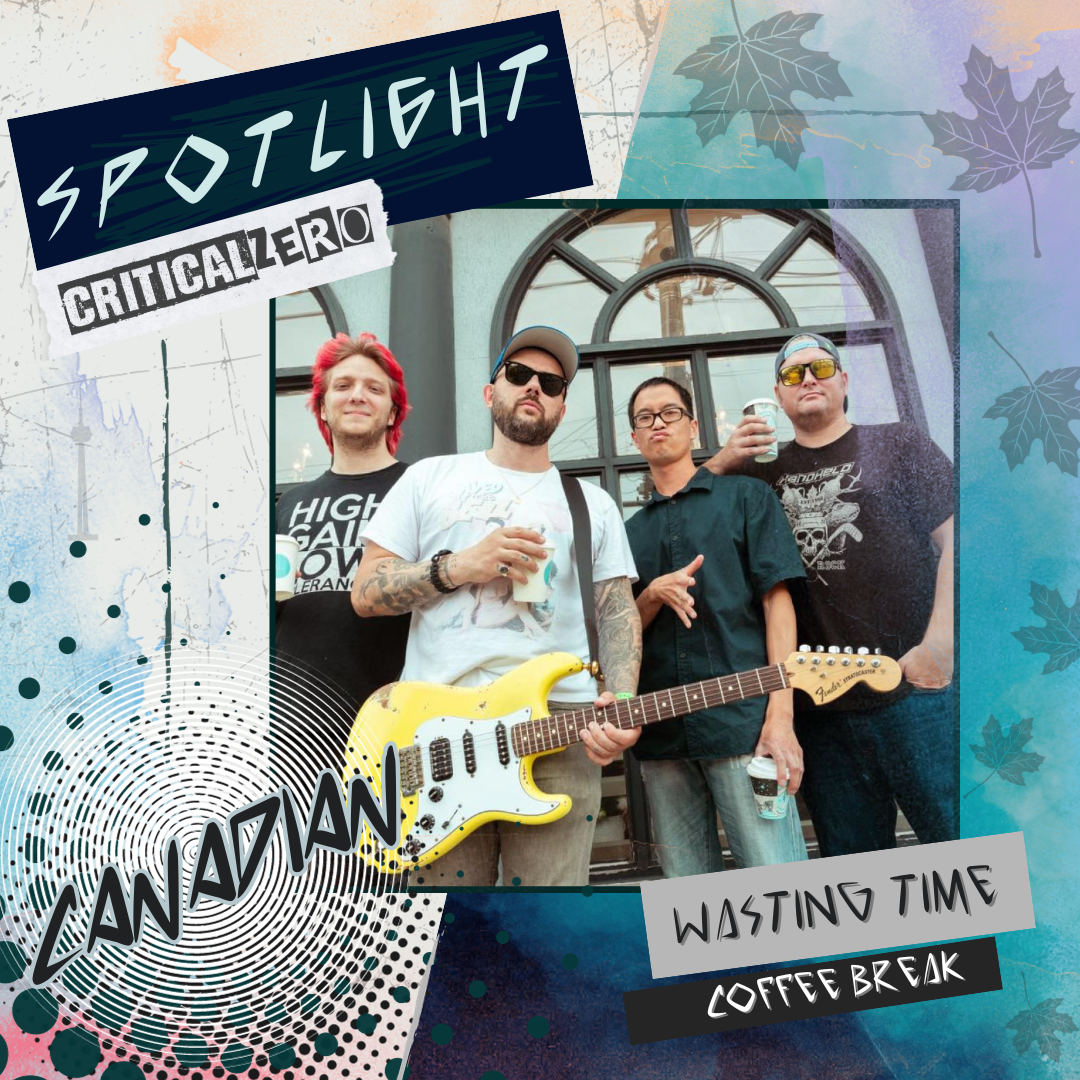 LOCAL SPOTLIGHT  
"
nostalgic raw sound"
If you like Blink-182 or Green Day, you are going to love this latest release. Wasting Time's newest release, "Coffee Break," gives us a taste of the nostalgic raw sound that we love. 
The song is a 1 minute and 20-second power pop-punk attack with catchy guitar licks, upfront vocals, great harmonies, and incredible production. The drums are punchy and mixed perfectly. Let's not forget the tasty bass lines that are crucial to this genre. This song will leave you wanting more of Wasting Time, and we can't wait to hear more material!
The band is going to be touring Japan. If you are there, make sure to catch a show! We've seen them perform live many times, and they bring amazing energy. Make sure you are ready to dance and mosh.