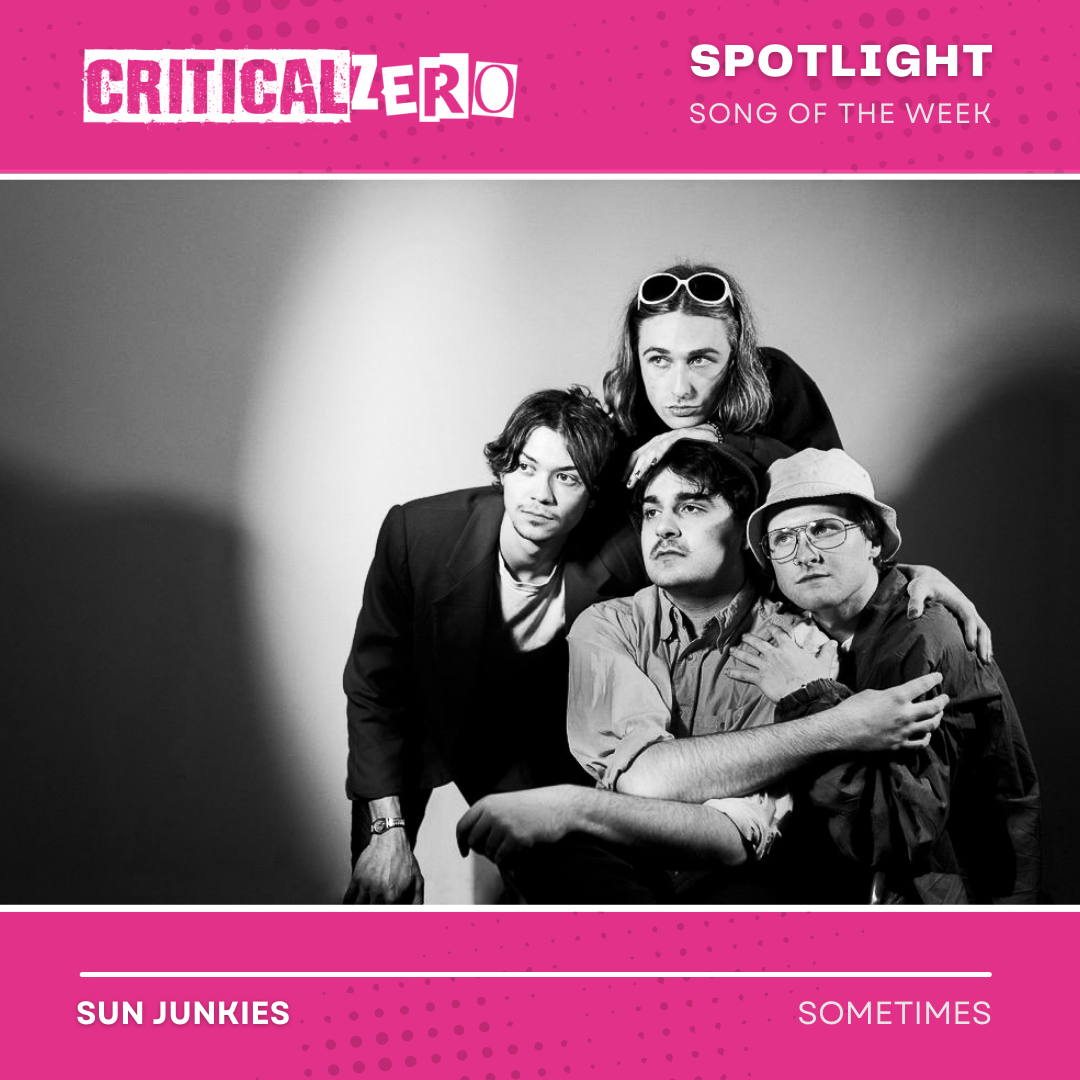 SPOTLIGHT  
"
waging a war against music"
When it comes to supporting music from our own country, nothing beats the thrill of stumbling across a gem like Sun Junkies. They came on our radar a couple of years back, and our biggest regret is not being able to see them play due to scheduling conflicts.
Though their bio is sparse, they claim to be "waging a war against music" - a bold statement that speaks to how strong their songwriting skills are. "Sometimes" is a perfect example of this, with a melody that stays with you long after the song ends.
With over 70 million songs uploaded annually on Spotify, it's imperative to create a melody that stands out. Not to mention, we love the poppy indie punk sound with darker lyrics.
"So can you come get me 
and I am so fucked up that I can't breathe 
When I should have warned you 
About the dumb shit that I do"
Sun Junkies have a fresh, new sound that's uniquely their own, and this song really showcases their identity as a band. I believe big things are coming for this band.