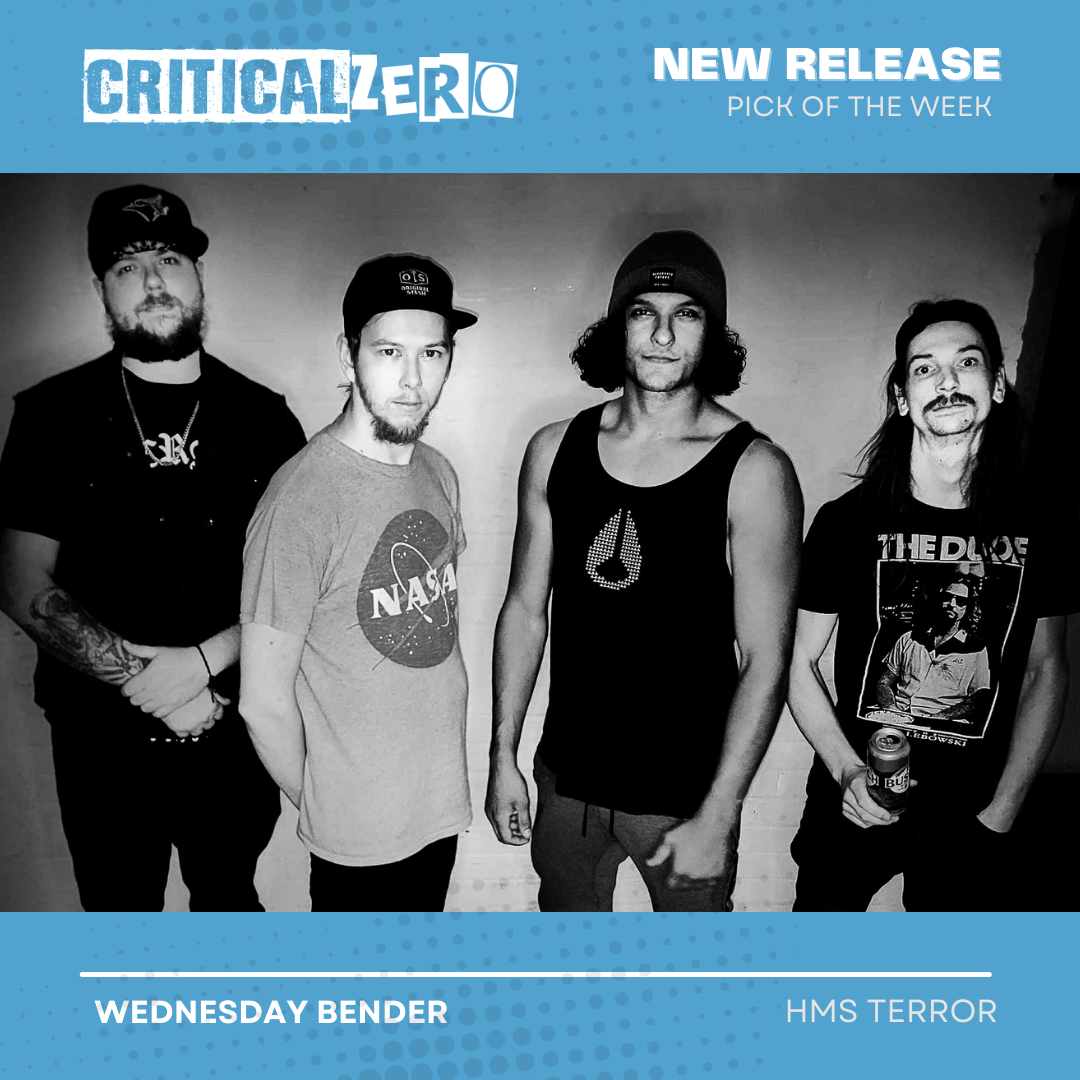 NEW RELEASE                  
"
For those lucky enough to catch Wednesday Bender live, their performance is nothing short of electrifying."
Wednesday Bender are a grunge and punk band from Scarborough, Ontario. "Mix with your favourite alcohol for maximum results" says their bio.
Todays song featured is HMS Terror - This is the newest release of one of our favorite GTA bands. HMS Terror opens up with a catchy guitar riff, verse, and then a chorus that immediately hooks you in. The drums performed by Guzzy are punchy, Joel's tasty bass holds the rhythm together, Kyle's vocals are upfront and powerful, and Corey's backup vocals add to the songs explosiveness.
Wednesday Bender's "HMS Terror" is a prime example of their explosive energy and songwriting prowess. For those lucky enough to catch Wednesday Bender live, their performance is nothing short of electrifying.